Cat-5 Mod plug (Patch cord) pinout.
Here's the pin out for an RJ-45 4 pair (8 conductor) mod plug. Use this pin out on both ends of the patch cable if you're connecting a computer to a hub.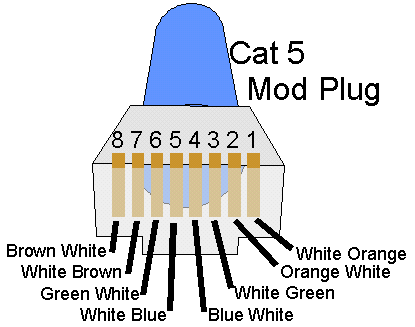 If you want to connect 2 computers together and don't have a hub, or you need to cascade 2 hubs together that don't allow for daisy chaining then you need to make a crossover cable, Make up 1 end of your cable as shown above and the other as shown here.
---
Copyright © 2010 Cscape Inc.